To familiarize you with our program, following is a description of the unit/theme approach that we use to teach children and a a sample daily schedule. We hope you find this information helpful. We wi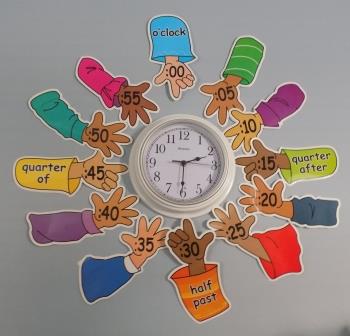 ll be happy to answer any questions you may have.
Please note: the schedule below is for a 4-hour program day. Starting in Fall 2015, we will be transitioning to a 5-hour program. Check back soon for a modified sample schedule that will reflect a 8:30 AM-1:30 PM day.
A Sample Daily Schedule
| | |
| --- | --- |
| 8:30-9:15 | Structured Free Play |
| 9:15-9:30 | Snack |
| 9:30-10:00 | Morning Circle (hello, weather, calendar, book) |
| 10:00-10:30 | Literacy Centers |
| 10:30-11:00 | Lunch |
| 11:00-11:30 | Playground (M, W, F), Bikes (T, Th) |
| 11:30-11:50 | Math Centers |
| 11:50-12:05 | Snack/Books |
| 12:05-1:20 | Art, Social Studies, Science, Gross Motor Centers (alternating) |
| 1:20-1:30 | Goodbye Circle, Show and Tell (Fridays) |
| | |
Core Curriculum
Core Knowledge Language Arts (CKLA) is a preschool curriculum that is fully aligned with the NYS Common Core Standards. This program provides excellent preparation for young children who will be entering a kindergarten classroom. It features domain-based learning, content-rich instruction, emergent literacy skills instruction, and a language-focused curriculum.  The math curriculum is the math curriculum that is recognized by NYS and will meet the NYS Common Core Standards. More information about both curriculums can be found at www.engageny.org
Unit/Theme Approach
Each week, a specific unit or theme is presented. The unit theme is incorporated into as much of the program day as possible. This approach helps the child to experience language concepts in a variety of ways. The use of a multi-sensory approach helps a young child learn, reinforce and generalize new information. For example, if the unit is color, one day may be used to talk about the color green. The following activities would correspond to the theme:
| | |
| --- | --- |
| Circle | Paint a green leaf |
| Snack | Eat green vegetables |
| Language | Listen to a story about green snakes |
| Concepts | Color green shapes |
| Fine Motor | Cut out a green tree |
| Movement | Dance with green ribbon |
| Art | Make a picture with green fingerpaint |
| Music | Sing "Five Green Speckled Frogs" |
The unit activities are reported in the weekly newsletter to assure that the parent has the information to talk about the theme with the child at home. Some examples of units are:
Self-awareness
Shapes
Colors
Numbers
Weather
Food
Family
Community Helpers
Animals/Senses/Emotions